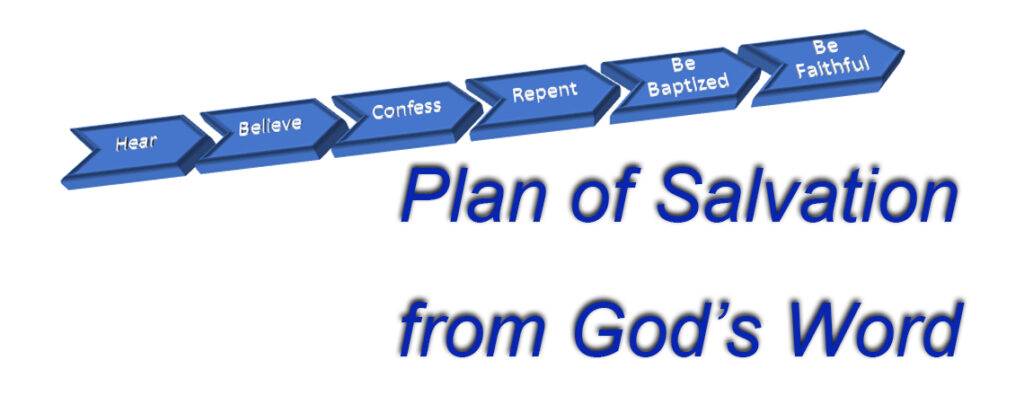 There is a judgement coming! In Acts 17:30b-31, God "commands all men everywhere to repent, because He has appointed a day on which He will judge the world in righteousness by the Man whom He has ordained. He has given assurance of this to all by raising Him from the dead."
This assurance is summed up in the death, burial, and resurrection of Jesus the Christ for our sins. This is known as the good news or gospel (1 Corinthians 15:1-4). In Romans 6:23, scripture tells us that we have earned death through our sins. It also tells us that the "gift of God is eternal life in Christ Jesus our Lord." Like all gifts, it is our choice of whether to accept His gift in His way. Jesus states in John 14:6, " "I am the way, the truth, and the life. No one comes to the Father except through Me."
Hear the Gospel
Romans 10:17 – So then faith comes by hearing, and hearing by the word of God.
Believe
John 8:24 – Therefore I said to you that you will die in your sins; for if you do not believe that I am He,you will die in your sins.
Confess Christ Before Men
Matthew 10:32 – Therefore whoever confesses Me before men, him I will also confess before My Father who is in heaven.
Repent of Sins
Luke 13:3,5 – I tell you, no; but unless you repent you will all likewise perish.
Be Baptized
Mark 16:16 – He who believes and is baptized will be saved; but he who does not believe will be condemned.
Remain Faithful
Revelation 2:10b – Be faithful until death, and I will give you the crown of life.