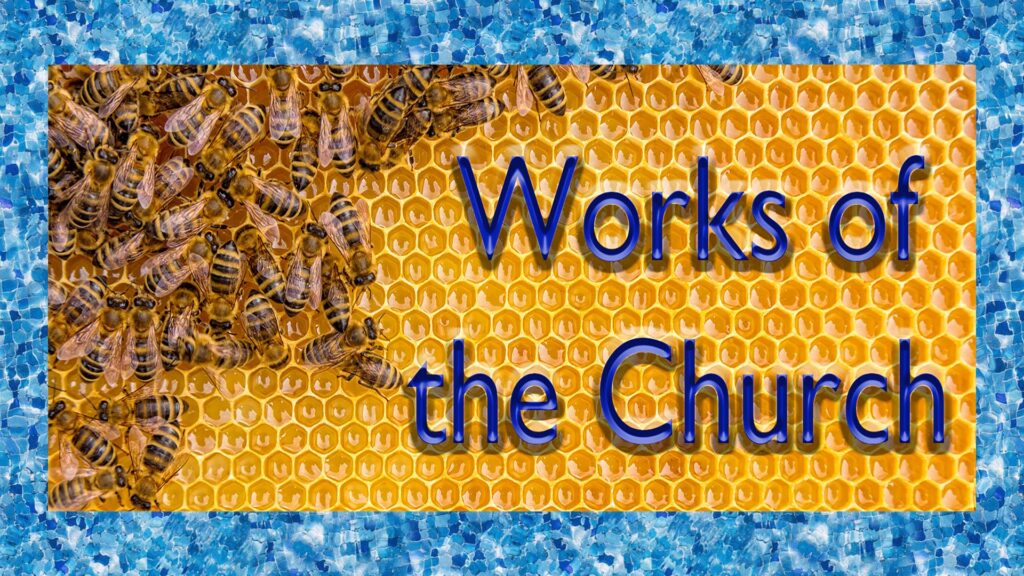 Work is a very important part of the Christian's life as James states, "Faith without works is dead" (James 2:20, 26). As with everything else, we look to commands, inferences, and patterns in scripture to determine what are the works of the Church. In the New Testament we find three general areas of work. We often use the acronym BEE to describe these works: Benevolence, Evangelism, and Edification.
Benevolence
Benevolence is not just the giving of material things. Galatians 6:10 describes this work of Christians in this manner: "Therefore, as we have opportunity, let us do good to all, especially to those who are of the household of faith."
Evangelism
Teaching the gospel to a lost and dying world is what our Lord commanded in Matthew 28:18-20: And Jesus came and spoke to them, saying, "All authority has been given to Me in heaven and on earth. Go therefore and make disciples of all the nations, baptizing them in the name of the Father and of the Son and of the Holy Spirit, teaching them to observe all things that I have commanded you; and lo, I am with you always, even to the end of the age." Amen.
Edification
Being a faithful Christian in this world is not easy. God provided the Church for fellow Christians to lift each other up and bear each other's burdens (Galatians 6:2). Hebrews 10:24-25 states, "And let us consider one another in order to stir up love and good works, not forsaking the assembling of ourselves together, as is the manner of some, but exhorting one another, and so much the more as you see the Day approaching."