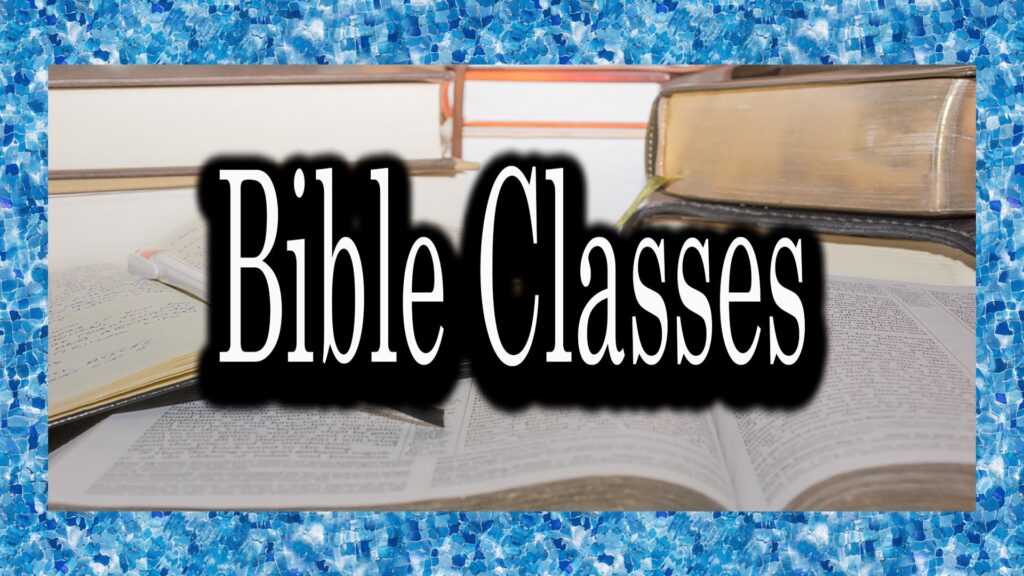 One of the most important things we do as a congregation of God's people is teach the Bible. We offer classes for all age groups and we are very serious about the spiritual food that is fed to those that attend our Bible Classes. We have researched and studied the variety of philosophies and the various prepared materials that are currently available to congregations like us. Therefore, we have come to the following conclusion regarding the teaching curriculum for the Bible Classes at Central church of Christ.
Youth Classes
For our youth, it is our desire to use sound, Bible-based materials along with electronic and multi-media based materials since that is how many of our young people learn today. We will not sway from the sound Bible message but will use quality and biblically sound media to enhance the class presentation to win the child's attention and to further their biblical knowledge. As such, we are using the sound, Bible-based material from Paul Sain which is a document-based study as our core curriculum and guide for our youth. This study, like a map, will guide our youngsters throughout the entire Bible over a course of 3 years and then repeat itself with more mature concepts and challenges as the child grows older. At the same time, we are enhancing their bible class experience by providing sound electronic media to capture their attention.
Teen Classes
As for our Teens Class, we are using home grown materials created by one of our members that is current and ready to address today's issues for our young men and women as they mature physically, emotionally and spiritually. We challenge them to not only learn the gospel for themselves but to discover how to teach the gospel message to others. Time is spent addressing the moral decline in our society and the need for our young people to be morally righteous and to serve as an example to those that they are around. Our teens class is furnished with the latest in electronics to facilitate and enhance the materials and to engage their minds.
Adult Classes
In our adult classes we address a variety of subjects from topical studies, word studies, character studies and expository Bible study. Recent and past classes include "Attitudes of the Christian", "Books of the Minor Prophets", "Abundant Faith", "The Book of James", "The Book of Revelation", "How We Got Our Bible", "Bible Archaeology" and many others. Every year in the fall we hold an interactive Bible study. In all of our studies, we try to go beyond basic concepts and strive for a deep and rich understanding of God's powerful Word!
Other Classes
We also offer classes for our ladies, seniors, and other subject-specific classes. Our ladies meet every first Saturday at 10:30AM at the building. We offer a senior class at the Pflugerville Nursing and Rehabilitation Center on Wednesdays at 10:30AM and Sundays at 3:30PM between September and May. Other specialty classes are held during the year in the areas of evangelism, practical life skills, and interactive bible studies and question and answer sessions.