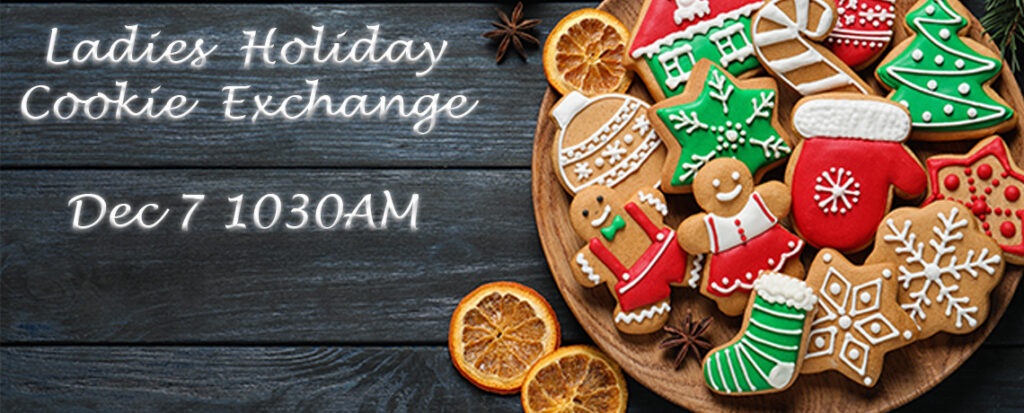 Hello Ladies! Dust off your favorite Christmas cookies/candy recipe and come share! You are invited to attend a Cookie Exchange/Lunch and more on Saturday, December 7, 2019. We will begin at 10:30 AM with Ladies Bible Class in which we will view a lesson by Carly Bond titled "Distinctly Christian."
During lunch we will have discussion on the lesson and exchange cookies/candy. More information will be coming on the cookies/candy exchange and lunch.
Hope to see you all there!
Galatians 3:26-29
For you are all sons of God through faith in Christ Jesus. For as many of you as were baptized into Christ have put on Christ. There is neither Jew nor Greek, there is neither slave nor free, there is neither male nor female; for you are all one in Christ Jesus. And if you are Christ's, then you are Abraham's seed, and heirs according to the promise.